Emily Lahaie ~
Equestrian Director
B.A., International Studies, University of San Francisco
M.A., International Development, Gallaudet University
I joined Butler Montessori in 2019 as staff in the Equestrian Program. While my degrees are not related to my current career path, I believe that I ended up where I am meant to be! I enjoy spending time with my husband, dogs, and my pony Zulu!
Paige Dunn ~
Equestrian Instructor
Paige started riding at the age of 7 and began working at Barrie School and Camp when she was 14, under the guidance of Robin Wyman. After earning her B.S. in Equine Management from Wilson College she took over the riding program at Barrie School. She ran the riding program at Barrie for 15 years as well as coaching their equitation team to numerous championships in the Interschool Horse Show Series.
Paige then moved on to coach, teach and manage the school horses at Oatland Stables for the next 6 years. She co-coached the Oatland equitation team as well as the Good Counsel equestrian team in the I.E.A. show series. Paige then took a break from the equine world and managed a dog daycare and boarding facility in Westminster Maryland.
During the pandemic, she chose to be a stay-at-home mother to her 14-year-old daughter. Now that her daughter, Sydney, has begun 9th grade at Damascus High School Paige has decided to return to the horse world and serendipity has landed her here at Butler Equestrian.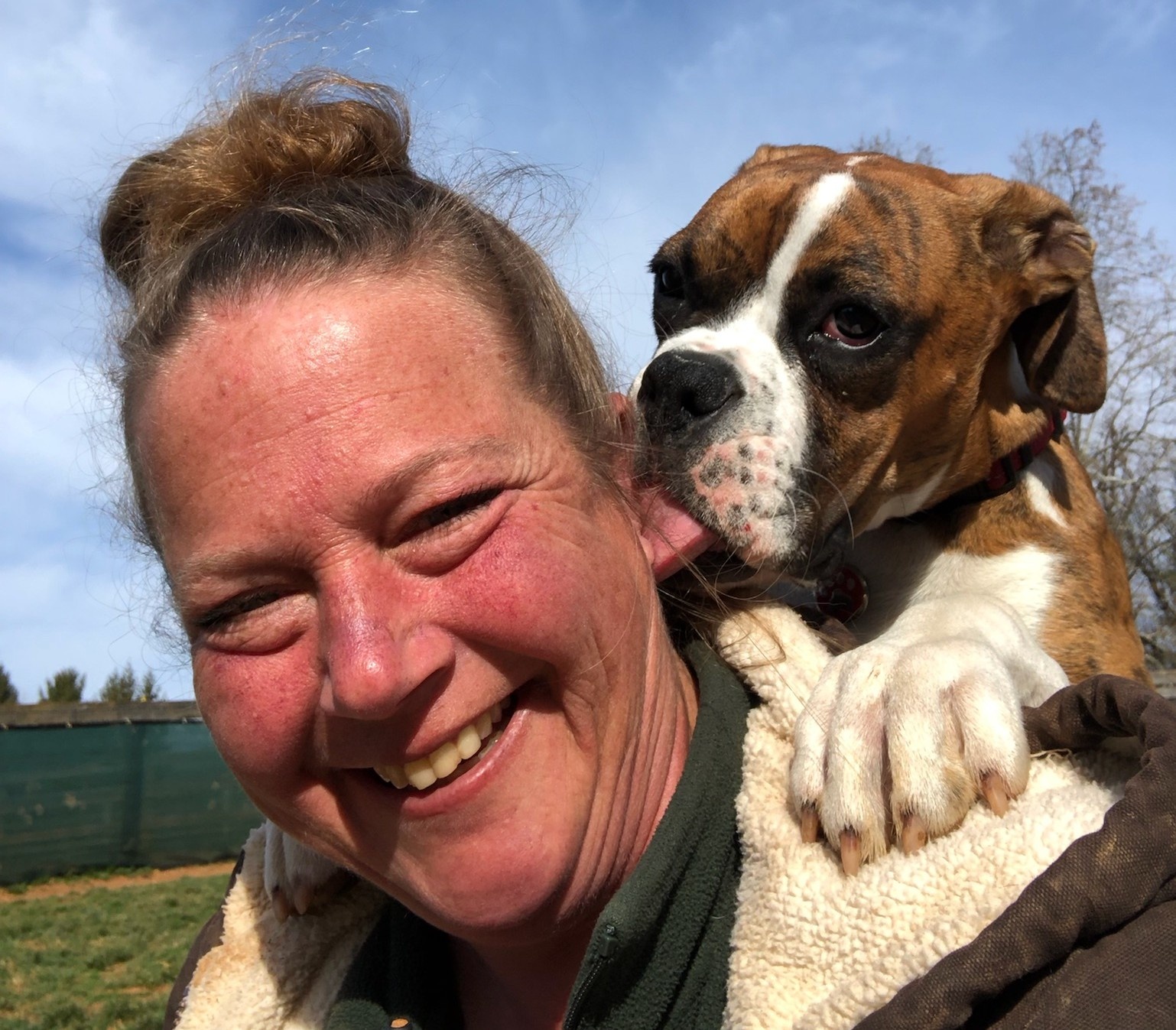 Jennie Garraffa ~
Equestrian Instructor
Jennie Garraffa is a United States Equestrian Federation/United States Hunter Jumper Association certified trainer with over 15 years of experience as a professional training hunter jumpers and equitation. She has been riding for over 30 years and has been competing in the jumpers, hunters, and equitation in A and AA-rated shows across the country.